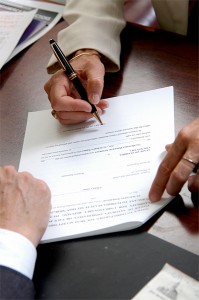 If you have suffered a personal injury recently and are wondering if you should file a personal injury claim, you should call the law offices of Reinfeld & Cabrera, P.A. We can help you evaluate your situation and determine if you are in a position to file a claim.
If you have been in a car accident and suffered personal injury you may be entitled to compensation for your losses. If you have lost someone you love to a car crash, we understand that no amount of money can replace the person you have lost. However, money damages can help mitigate the pain and loss by helping to provide for your family during a very difficult time.
Personal injuries encompass an entire field of law and incidents, including f slip and falls, animal attacks, boating accidents, bicycle or motorcycle accidents, spinal cord accidents and even brain injuries, among others. There are many other personal injuries that can result in you filing a claim and if you are wondering about your personal situation, we can help you.download movie Spider-Man: Homecoming
The qualified and knowledgeable attorneys at Reinfeld & Cabrera, P.A. can litigate many different types of personal injury claims on your behalf. When a product or another person's negligence causes you to be injured in an accident, filing a personal injury claim will help you receive financial compensation.
Once we have determined that you should file a personal injury claim, we will try to negotiate with the involved insurance companies before filing a lawsuit. If we cannot reach a reasonable agreement, we will take your case to trial in order to get you a reasonable judgment and compensation.
Whether we help you make someone accountable for actions that resulted in your personal injury, or work towards making the world a safer place by removing dangerous products from store shelves, we will represent you through your claim and make sure you receive the compensation to which you are entitled.